Baba Ganoush is one of those rare recipes that's incredibly healthy without having to make any adjustments.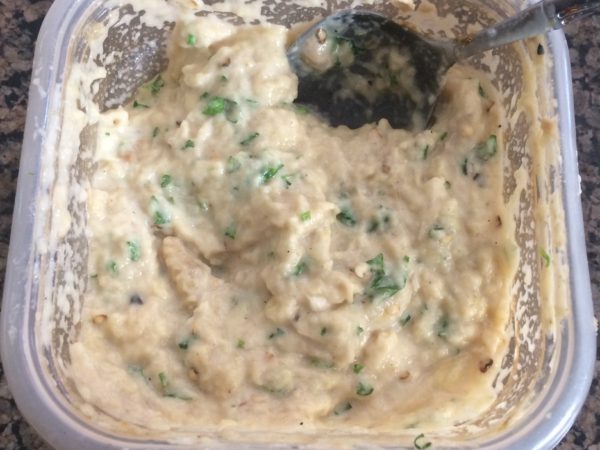 | | |
| --- | --- |
| | |
Cut eggplant in half lengthwise. Gently brush the skin with a thin coating of oil. Place on a grill - skin-side down - with flames on medium. Cook until the skin gets charred, about 10 minutes. Remove from grill and set aside.

Wrap eggplant halves in foil and heat in the oven at 350 F until the flesh is completely softened, about 20 minutes.

Meanwhile, use remaining oil in a small pan on medium heat. Add grated garlic, and stir constantly (to avoid burning) until browned, about 1 minute.

Scoop flesh out of eggplant, avoiding the skin as much as possible. Pick out any bits of skin that get through.

Mix eggplant flesh with other ingredients. Adjust salt content as needed. Place in refrigerator for at least 15 minutes to allow ingredients to fully incorporate.