I recall seeing this win the best dish on an episode of Top Chef last season, and I was waiting until I had good quality corn to make it. My in-laws have been bringing over massive amounts of corn straight from the farm lately, and I can't possibly eat it all. Or can I? This is easy to make, and so good.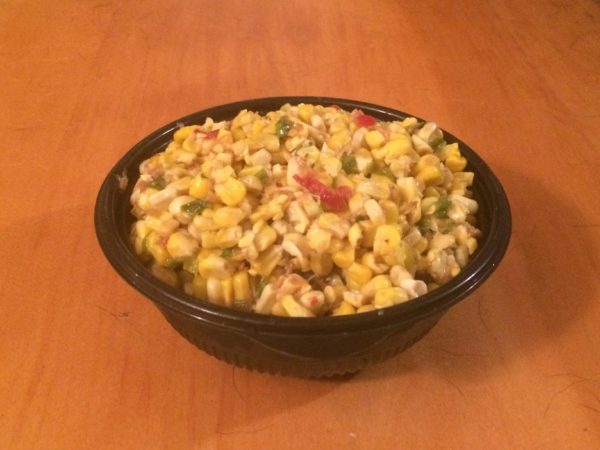 | | |
| --- | --- |
| | |
Heat oils and butter in a pan on medium heat. Add onion, bonito flakes, and peppers, and stir continuously for 30 seconds.

Add corn to the pan, and scrape up whatever sticks, giving it a good stir. Add fish sauce, stirring occasionally for about 3 minutes.
You can easily calibrate the heat level by adjusting the type of pepper you use. I like the peppery quality of Calabrian chili peppers, which also add a moderate amount of heat that still allows me to taste the awesomeness of the corn.
I've always seen this done with dried shrimp flakes, but I think the bonito (fish) flakes worked perfectly. The sesame oil is also my spin on the recipe...I love sesame oil, but it can be substituted with a neutral oil if you like.