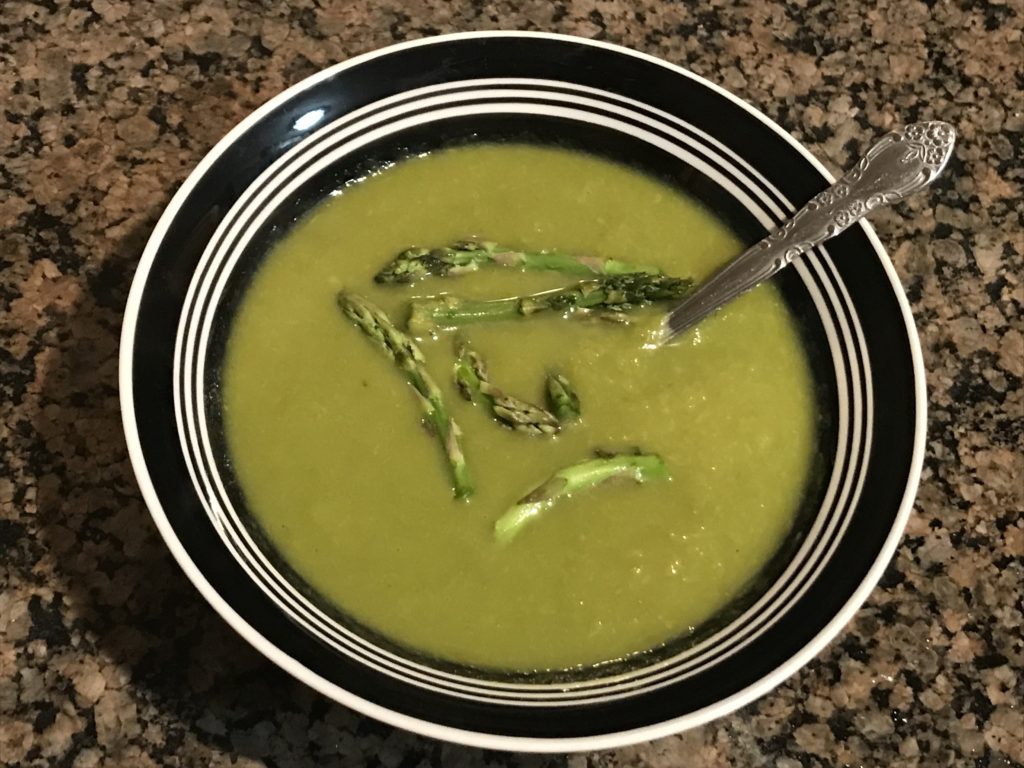 This soup is so easy to make, so tasty, and so healthy!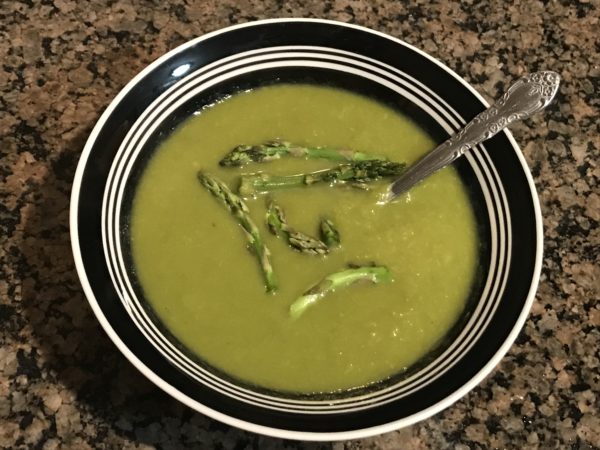 | | |
| --- | --- |
| | |
Cut the woody ends from the asparagus and set aside. Cut the tips off the asparagus spears and set aside separately.

Place stock in a large pot and raise temperature to medium heat. Add woody ends of asparagus to the pot. Heat for 20 minutes, then strain the woody ends from the stock and discard. Set asparagus-infused stock aside.

Heat bacon grease and anchovy oil in large pot. Add grated garlic, stirring continuously, until fragrant.

Add chopped asparagus pieces (not the tips!) to the pot and stir frequently to coat fully with sauteed garlic.

Add asparagus-infused stock back to the pot. Raise heat to a boil, then lower to medium-low. Continue cooking until asparagus is softened, about 20 minutes.

Working in batches, transfer asparagus and stock to a blender and puree. Return to pot, seasoning with salt and pepper to taste.

Serve with raw asparagus tips. Store these separately to keep them from softening, since they provide a nice crunch to the soup.