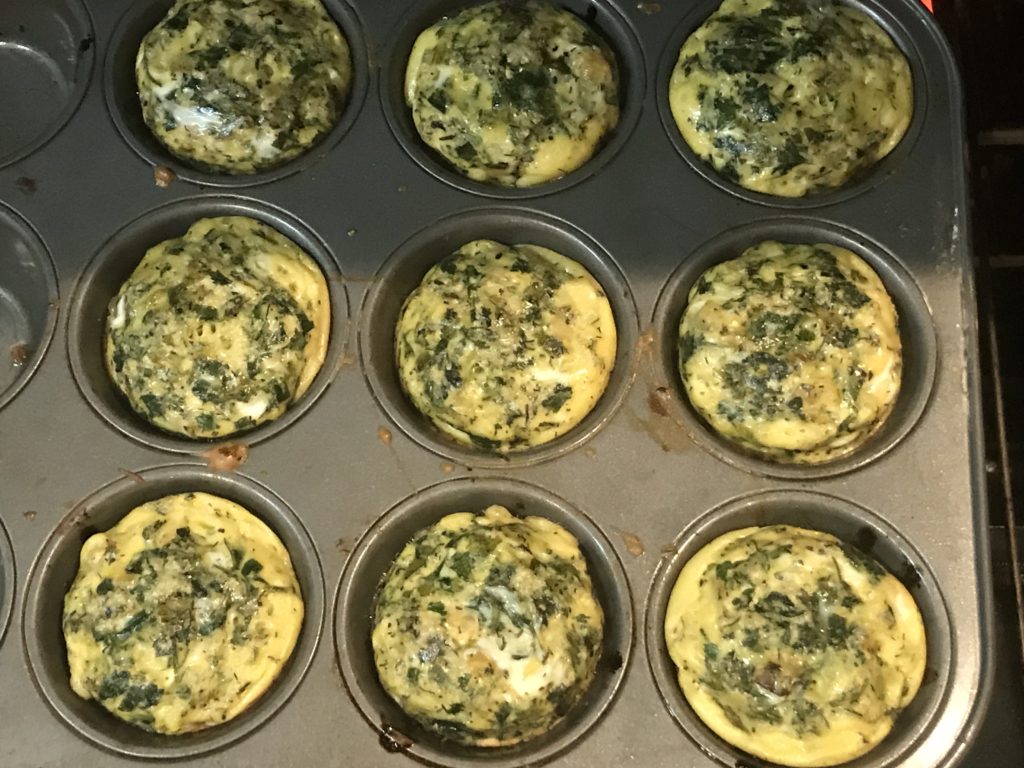 This is fun to say, and even more fun to eat. Best of all, it's incredibly healthy. The preserved lemon isn't traditional, but it adds a little burst of sunshine in every bite. and it really works here.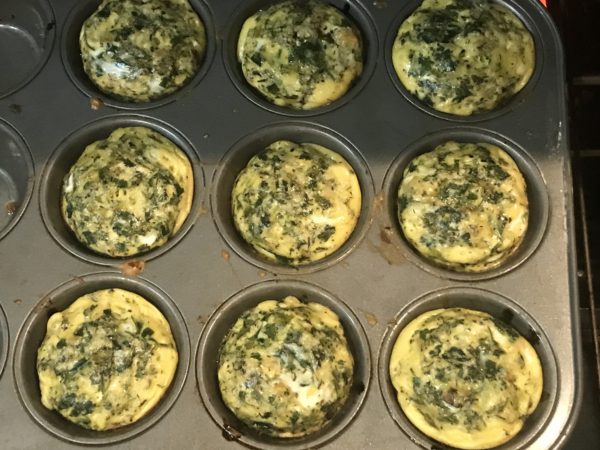 | | |
| --- | --- |
| | |
Heat 1 teaspoon of oil (I used bacon fat) in a pan, then add dill weed and fenugreek leaves, stirring continuously for about 30 seconds.

Chop parsley and cilantro leaves, discarding the stems. Chop the entire green onion stalk, discarding the roots.

Add parsley, cilantro, and green onions to the pan, stirring thoroughly to coat with contents of pan. Stir periodically for 3 minutes. Add preserved lemon and stir thoroughly to coat with contents of pan. Cook for one more minute. Remove from heat and allow to cool somewhat.

Whisk eggs together in a bowl. Whisk in flour and baking powder. Whisk together with contents of pan: if they are hot, the eggs will scramble partly, so allow to cool to room temperature if you don't want that.

Coat the inside of a cupcake pan with oil (or bacon grease). Pour mixture into each compartment using a ladle or spoon, allowing some space at the top for the frittata to puff up.

Bake at 375°F (190°C) for 15 minutes or until the egg is set. Allow to cool somewhat, then remove from cupcake pan with a butter knife (some of it will stick to the pan). Serve with balsamic vinegar if desired.