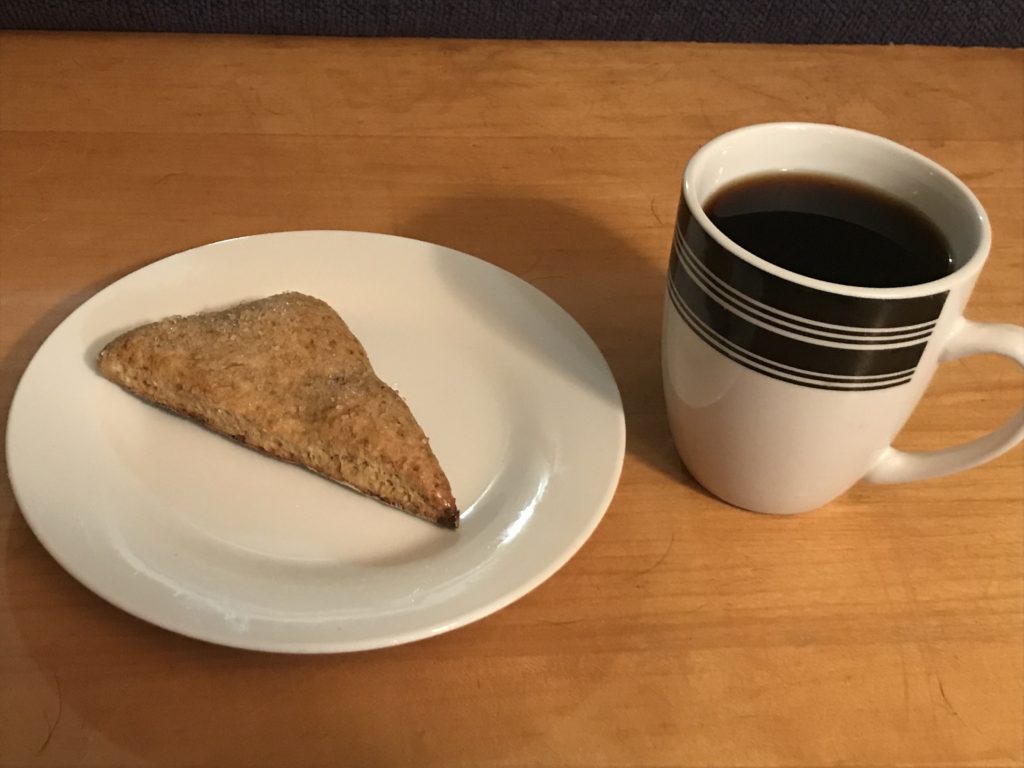 When I made this recipe, I spread out the dough too thinly. The result is tasty, but crispier than I wanted. So, please pay attention to my instructions and not the pictures!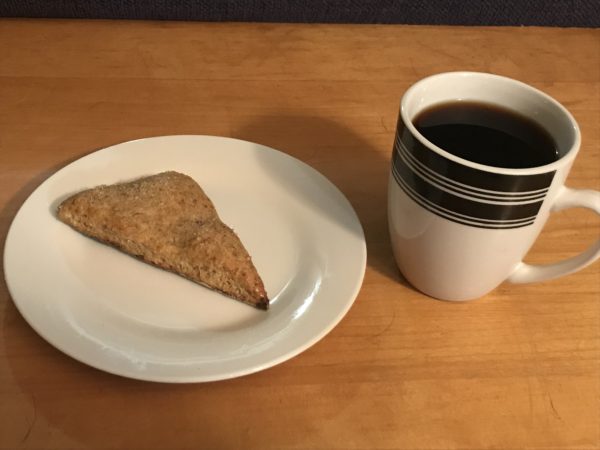 | | |
| --- | --- |
| | |
Preheat oven to 400°F (205°C).

Whisk the flour, baking powder, salt, sugar, espresso powder, and cardamom powder together in a bowl. Zest the skin of the orange into the bowl and whisk that together, too.

Using a fork, cut in the butter to coat the pieces with the flour. The mixture should look like coarse crumbs.

NOTE: the total quantity of orange juice and half-and-half should be 1 cup; if there is less juice from the orange, add some half-and-half to make up the difference. Mix in the juice from the orange. Make a well in the center and pour in the half-and-half. Fold everything together just to incorporate; do not overwork the dough.

Turn the dough out on a lightly floured surface into a rectangle about 12 inches by 6 inches by 3/4 inch thick.

Cut the rectangle in half length-wise, then cut in quarters length-wise, giving you 8 squares. Cut the squares in 1/2 on a diagonal to give you the classic triangle shape.

Place the scones on an ungreased cookie sheet and brush the tops with half-and-half. Bake for 12 to 15 minutes. NOTE: it will be hard to judge how done the scones are by browning because of the espresso powder coloration. Remove immediately from baking sheet and place on cooling racks.

While the scones are baking, make the glaze by combining confectioner's sugar with a small amount of water. Let the scones cool a bit before applying the glaze. Whisk the glaze to smooth out any lumps, and brush onto the surface of the scones. Sprinkle with turbinado sugar.